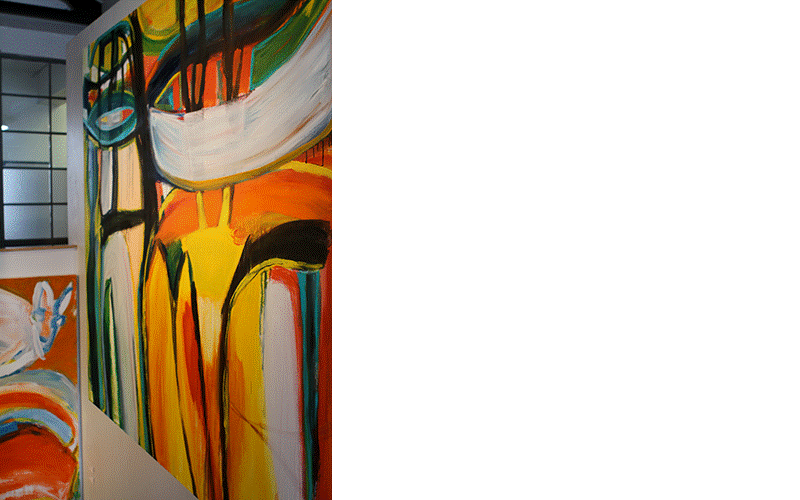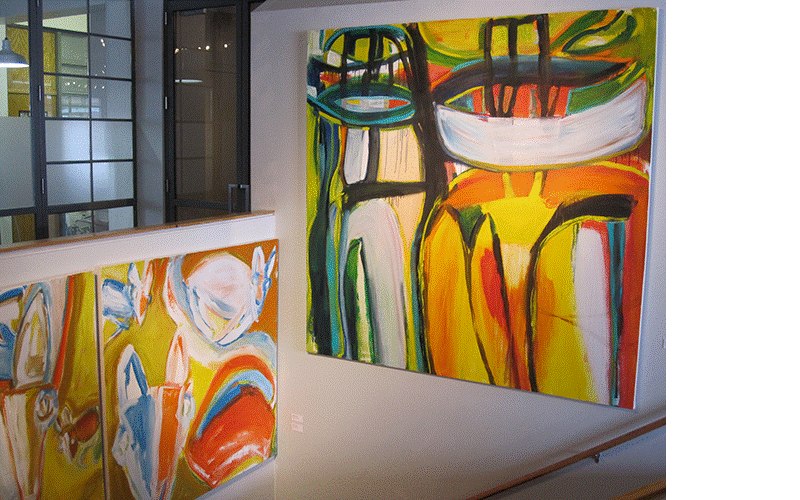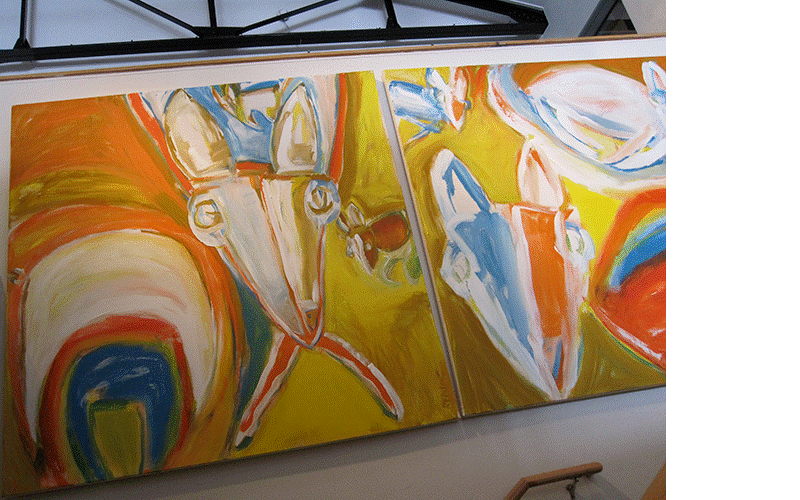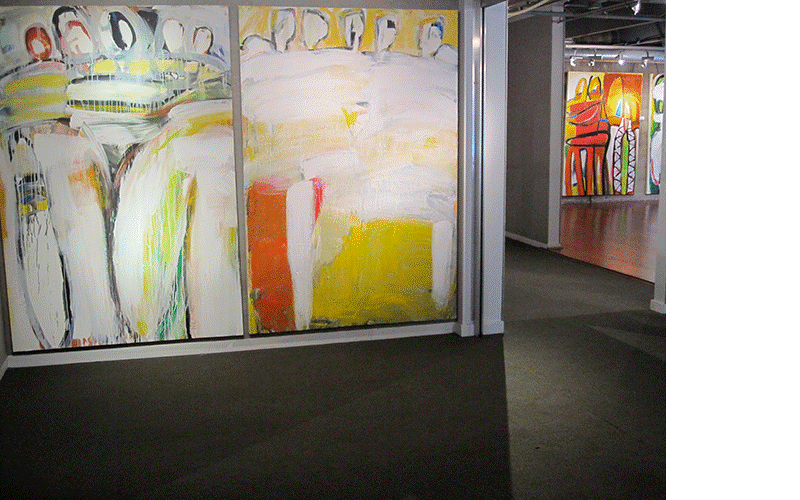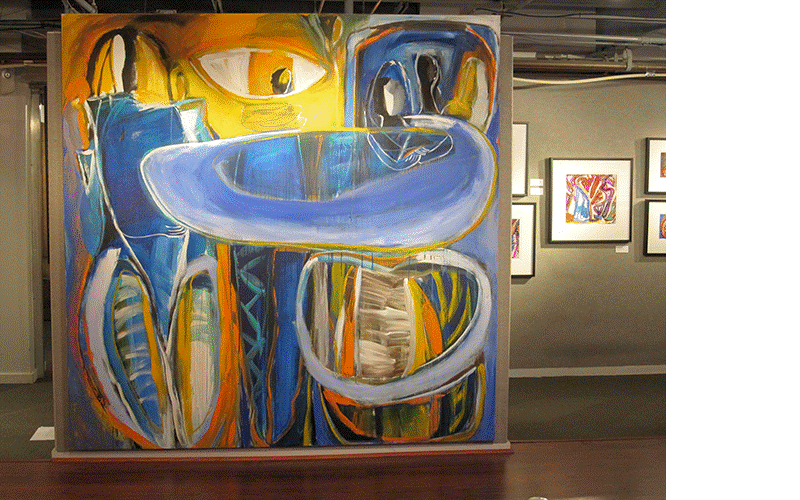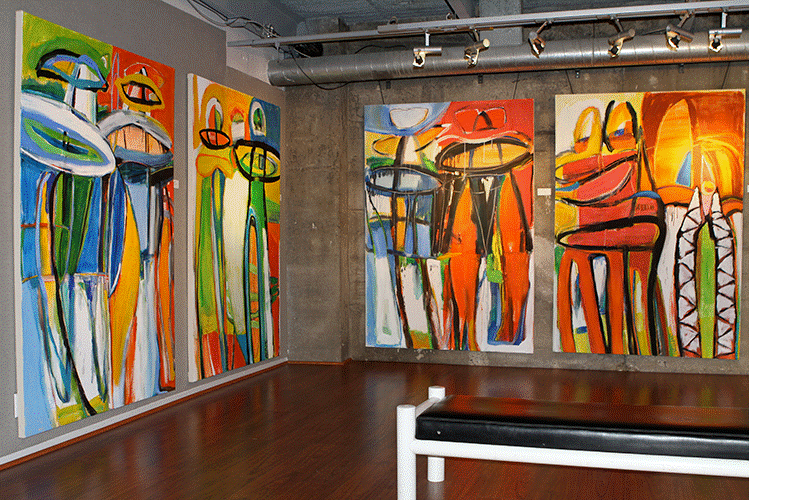 Kimball Art Center, Park City, Utah, Feb 1 – April 11, 2011

The Visitors
The exhibit of work is a group of paintings that tell stories of "the Visitors" that come to my studio or that pass through my consciousness as fleeting thoughts. These paintings about dream visitors have evolved from my own mental network, a history of events, influences, and peoples, which have triggered strong memory "snapshots" about my life. The subjects for "the Visitors" bring enlightenment to my soul and unravel tender emotions in my heart.
"Rebecca's paintings are an explosion of color, movement and emotion. They are abstract expressions of her encounters with visitors to her studio, both real and imaginary. One cannot help but have an emotional response to her work," says Erin Linder, Director of Exhibitions, Kimball Art Center.